Fring heeft een tijdje geleden hun api voor het publiek opengesteld. En wie kan het allemaal beter uitleggen dan Roy Timor, Marketing Director en founding father of Fring: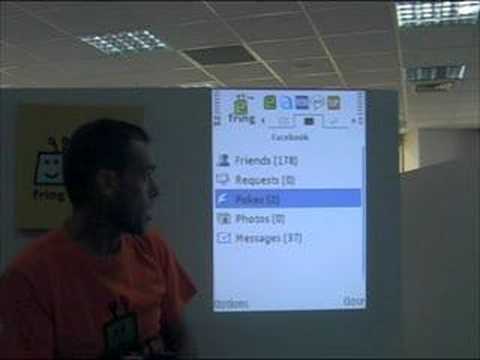 Kortom: Met deze Add-ons krijgen fringers toegang tot common internetdiensten op hun mobiele telefoon. Met Fring op de mobiele telefoon kunnen gebruikers via het internet bellen, chatten en contact leggen met al hun Skype-, MSN Messenger-, Google Talk-, ICQ-, Twitter-, Yahoo- en AIM-vrienden. Hiervoor is alleen een mobiele telefoon nodig die fring ondersteunt, en een data- of WiFi-verbinding.
Zelf ben ik geen developper dus veel ben ik er niet mee, maar ik kijk wel uit naar diegenen die dat wel kunnen en wat ze ons kunnen voorschotelen!
Meer info over de API en het hoe wat kan je terugvinden via: developers.fring.com